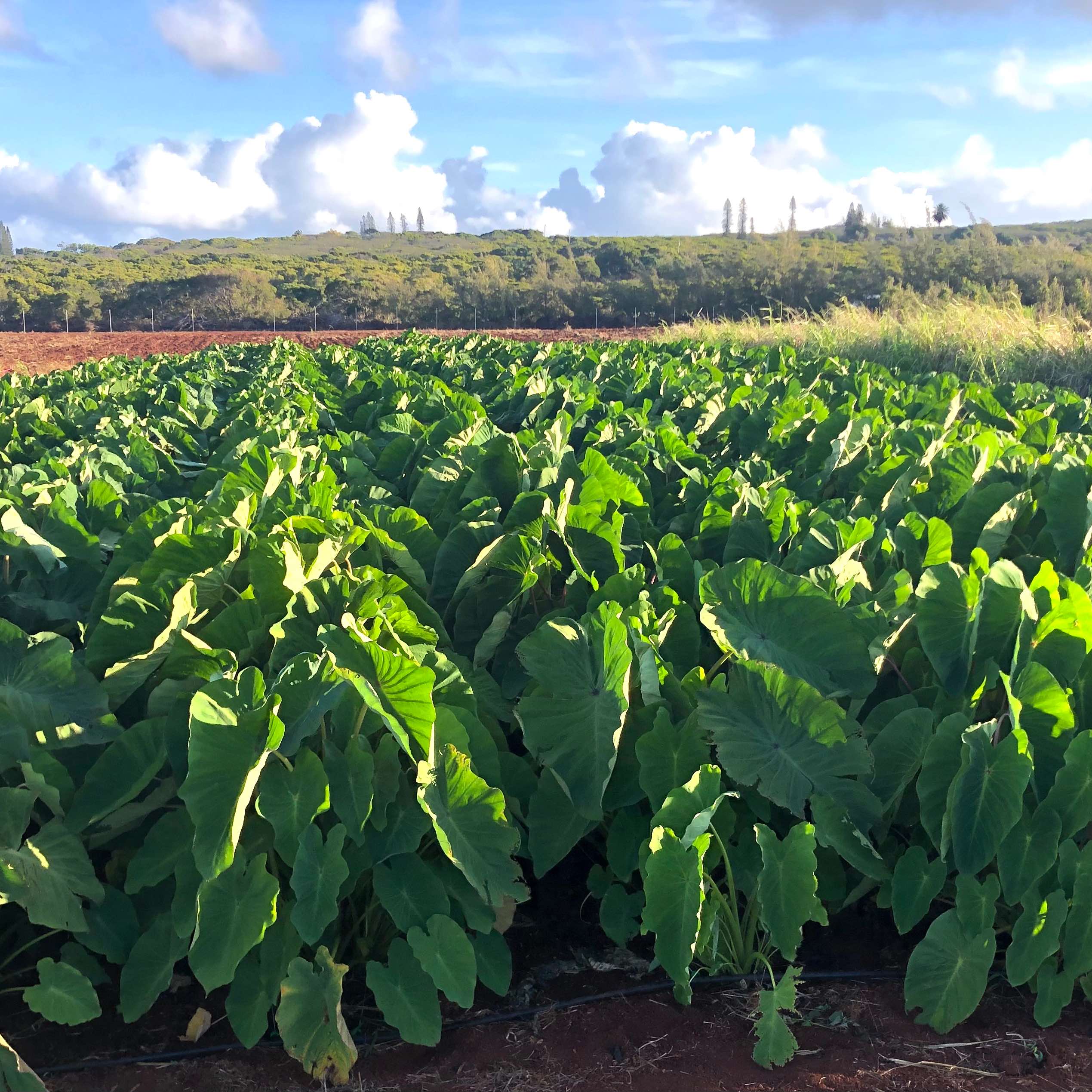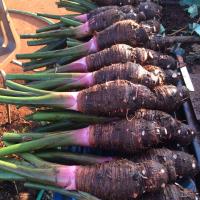 Puakala Farms
Contact: Glenn & Jane Teves
Address: PO Box 554 Kahului, Maui, HI, 96729-0554
About Us
We are Jane and Glenn Teves and we are Hawaiian Homesteaders on the island of Molokai in the windy fertile crescent of Hoolehua. Our farm is named after the Hawaiian Prickly Poppy that grows on our homestead.

Our families have been farming throughout Hawaii for 30 generations. We started our family and farming together in 1988, growing taro, banana, vegetables, and tropical fruits including avocado and mango.

Our 10-acre farm is located at 750' elevation, and our rainfall ranges from 40-60". Our temperatures can range from the mid 50's in winter to a high of the mid 90's on a few occasions in summer. We have evolved from a conventional farm to a sustainable farm utilizing inputs and amendments from our island including mulch and compost, biochar, microbes, and also bone & blood meal from Oahu. We are moving into the use of cinder, sand, basalt rock, and invasive fish and seaweed species in order to sustain our soil for generations to come.

We started growing vegetable seeds in 2011 after attending the first Hawaii Public Seed conference in Kona, and have planted seed crops in each season to learn and identify the best crops for our location. Our climate is ideal for growing a variety of seeds due to a cool winter, and a usually predictable hot, dry summer, although climate change is upon us. Creating resilient varieties for our tough, windy environment and changing weather is our passion, especially lettuce, Ethiopian kale, mountain spinach, tomatoes, squash, and others. Through partnerships with committed farmers on other Hawaiian islands and on the mainland, we develop tropically-stressed, heat-tolerant, and disease-resistant selections with broad adaptation.